Rutter's Automotive Spring Road Construction Special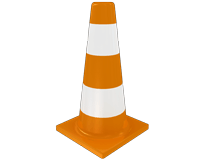 It's springtime again, and that spells Road Construction here in Wisconsin!
Repairs have begun on Appleton Avenue outside our shop. To reward those in need of automotive services for putting up with the construction, Rutters Automotive is offering a $10.00 discount on every service performed on your car or truck!
Get an oil change, save $10.00, rotate your tires, save another $10.00, and in the very same visit!
This is a great opportunity to get those winter neglected services all completed in a single visit and save $10.00 on every one. Get five services, save $50.00.
How can you go wrong with that?
This special will be available for the entire month of April so don't delay.
Say "to heck with construction" and get your car or truck back in tip-top running condition at Rutters Automotive now.